WorkExcel.com is owned by DFA Publishing & Consulting, LLC. We are located near Charleston, South Carolina. We offer products to reach workplace professionals concerned about employee behavioral issues in the workplace, reducing associated risk, and improving supervisor skills.

---
We started operations in 1994 with the publication of the FrontLine Supervisor newsletter. It is still one of our most popular products. It is an editable, reproducible, and e-mailable publication that educates managers, supervisors, and team leaders in how to use the organization's employee assistance program as a resource to help employees improve job performance. It also offers skills education to help supervisors become better managers of themselves and those they supervise. We have written over 780 questions and answers on the supervisor's role to date.
---
We offer publications, training products, free informational tools, ideas, and tips to support employers, and those who serve employers with the mission of helping employees remain happy, healthy, and productive. Our goal is to also help employers reduce behavioral risk exposures and loss of productivity that flow from employee behaviors influenced by behavioral health conditions, stress, addictive disease and substance abuse, conflict at work, personal troubles, inappropriate and risky behavior, and reactions to events like violence, trauma, and loss.
Our customers include:
human resource professionals, trainers, and benefits consultants
employee assistance professionals
substance abuse counselors
wellness and occupational health professionals
insurance agents and those who strive to help employers reduce risk
family medical practice professionals
safety professionals
mental health professionals in public or private practice
organizational development professionals
small business owners or their office/business managers
WorkExcel.com's products and services provide you with the ability to help more employess, clients, or patients. In many cases, our products allow you to reach their family members and significant others as well.
---
One of the unique aspects of many WorkExcel.com products is the ability to edit or brand material so it works seamlessly with your organization's Web site or educational program. Many of our products are offered in several media formats. We know that many of you are experts in your fields, with preferences for specific topics, content, and specific terms for health conditions, etc.. Not all companies are the same and work cultures differ, too. So, modifications must be made to training materials, and this feature must be part of the product you purchase. We give you this control over most products, either at your end after purchase or prior to purchase, by helping you with customization, adding your logo, taking our name off the product, etc.
Reach me at 1-800-626-4327 And don't forget to sign up for the EAPtools.com catalog (WorkExcel.com Catalog soon to come.)
Get our catalog by clicking here.
Daniel A. Feerst, MSW, LISW-CP, Publisher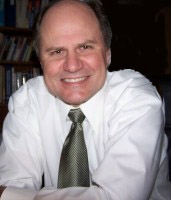 About Dan Feerst
ABOUT THE PUBLISHER: Dan Feerst, MSW, LISW is publisher of the WorkExcel.com (EAPtools.com), author of all content on the Web site, and general manager of DFA Publishing & Consulting, LLC. Dan Feerst publishes customizable employee newsletters and customizable supervisor newsletters along with many other OD, HR, and EAP training and education products. He began his employee assistance career in 1978 as a Social Science Officer for the U.S. Central Intelligence Agency, Occupational Alcoholism Program in Langley, VA. Since then, he has served as a staff member or director for some of America's most well-known Employee Assistance and Counseling Programs, including the Kennecott Copper INSIGHT Employee Assistance Program, the U.S. Department of Agriculture 22 Agency EAP Consortium, and Arlington County Government and Public Schools EAP in Arlington, VA. He has consulted with hundreds of small businesses on helping employees, intervening with substance addicted workers, and how to develop effective alcohol and drug-policies. Dan Feerst speaks nationally and regionally, and has published extensively in employee assistance. He was credited with designing the intervention model recommended for insertion in the U.S. Small Business Administration's Drug-Free Workplace Kit for Small Businesses by the Corporation Against Drug Abuse, a grantee of the Robert Wood Johnson Foundation. Dan Feerst also consults on the subject of small business alcoholism/drug addiction intervention and trains families in the practical approach to non-professionally facilitated, family interventions. Dan Feerst is one most widely read EAP authors in the United States with millions of employees and over 100,000 supervisors reading his materials monthly. He is the author and founding publisher of WorkLife Excel® newsletter, which was accepted as the health/productivity newsletter for the 12,000 employees of the U.S. Congress. You can reach Dan Feerst at 1-800-626-4327 or e-mail him at publisher@workexcel.com.