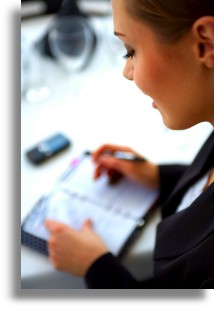 Beware: Keeping multiple to-do lists scattered about will make you feel buried and burdened. Maintain just one comprehensive list and update it two or three times a day.

Better yet, assign a time period to each item on the list. That will help you group related projects during, say, 7:30 to 9:30 a.m. when it's quiet and you can concentrate on more cerebral tasks.

Protect your time from waste. Flee meetings as soon as you can. If you let artificial schedules dictate your day (i.e., you always stay for the entire hour of a regular meeting even though the last 30 minutes is irrelevant to you and no one requires your presence), your time squeeze will only worsen.